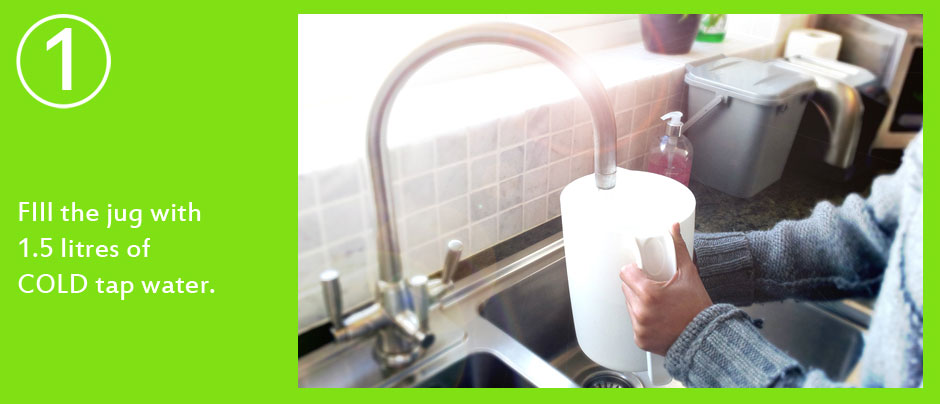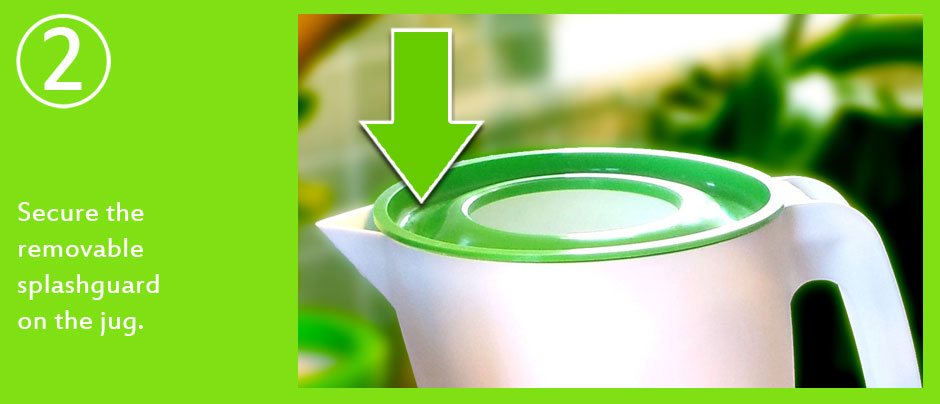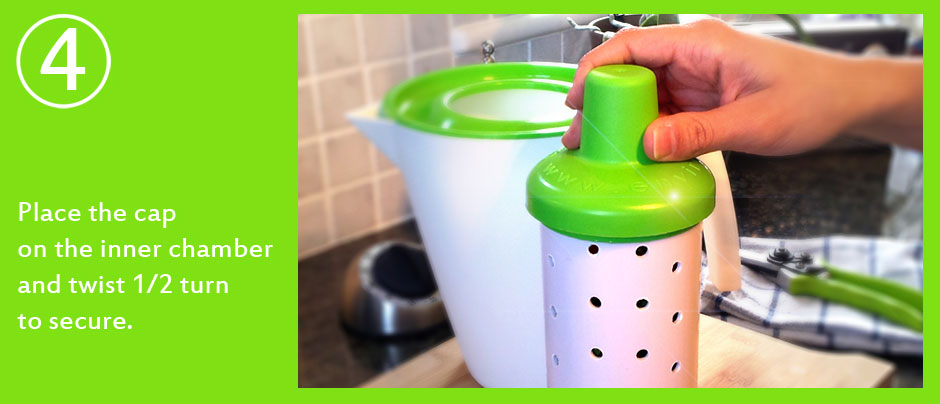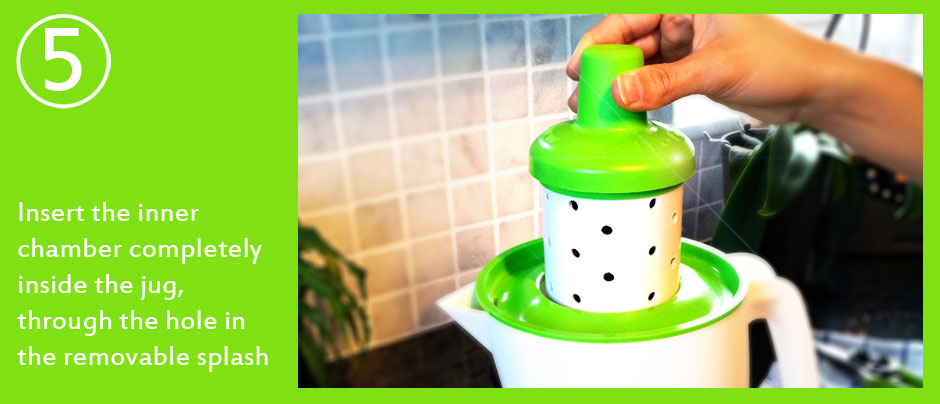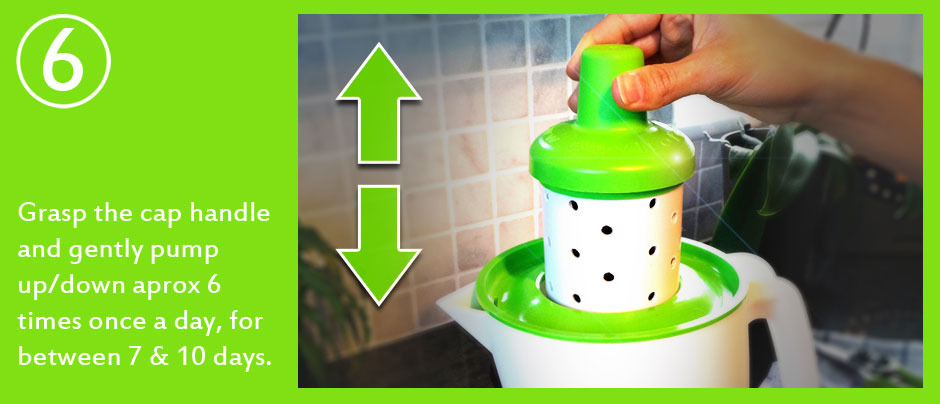 STEP 1

- Fill the jug with 1.5 litres of COLD tap water.





STEP 2

-

Secure the removable splashguard on the jug.





STEP 3

-

3/4 fill the inner chamber with organic waste.





STEP 4

- Place the cap on the inner chamber and twist
1/2 turn to secure.



STEP 5

- Insert the inner chamber completely inside the jug,
through the hole in the removable splash guard.



STEP 6

- Grasp the cap handle and gently pump up/down
approx six times once a day for between 7 & 10 days.
Ensure you don't lift the inner chamber completely out of the jug during the agitation process to avoid spillage. Keep a firm pressure removable splashguard to steady the appliance during the agitation process.
Follow the simple 6 step process to create perfect liquid plant food every time in just 7/10 days.
ALWAYS REMOVE THE INNER CHAMBER AND THE SPLASH GUARD BEFORE POURING.